Next Country Music Get-together
is
Saturday July 13, 2019 Reuben Darnell dinner (Optional) at 5:30pm Music at 6:00pm Please RSVP
to
jpenaloza@winstream.net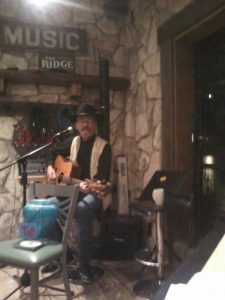 Reuben Darnell
All members are invited, but if you and yours are new to the club or can't make Muster this year, this is a great way to meet fellow Aggie members, have a nice meal and enjoy some good ol' Classic Country music.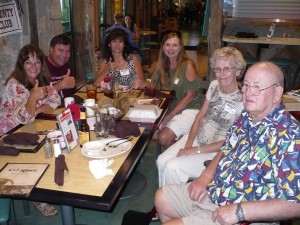 For Directions see Cafe at the Ridge it is a marketplace complete with a Nursery, Bakery, Diner and Entertainment Room with custom made tables and a corner for Live Music. The Cafe at The Ridge is a place to gather, not just around a plate of great food, but around each other. The Ridge offers a place to share stories over a glass of wine or sweet tea and a chicken fried steak. All of our delicious family recipes are created using only the freshest of ingredients and are perfect for the whole family.
The Ridge has set contracts with local entertainers that perform live Texas Folk music on Wednesdays fro 6:00 pm to 8:00pm, and Fridays and Saturdays from 6:00 pm to 9:00 pm. I would like to invite each and every one of you to night of good food, excellent music and Aggie comaraderie.