Muster Chairperson Nora Cook '79
Ryan Bugai '17
The 43nd Muster Event will be at Tucker Hall 320 St. Peters at Tivy in Kerrville.  The Speaker will Ryan Bugai '17.  It will be held on April 21st Social 6:00 pm Dinner (Bill's BBQ) at 6:30 pm and Program at 7:00 pm.
Donna Walker (Mrs. J. Mike Walker) will be our Guest of Honor.
Last year. We had approximately 50 attend. Muster has a special place in every Aggie's heart!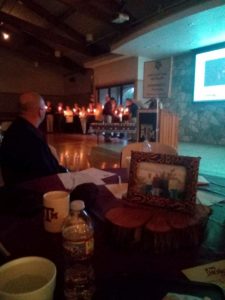 Muster Lights
2022 Muster at Tucker Hall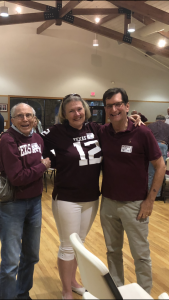 Frank Davis '55 and Charlie Brown '78
Cost $25 per person
Aggie Memorabilia Raffle
Hats and masks will also be available for $25 each.