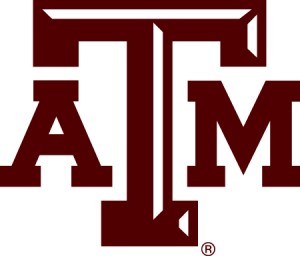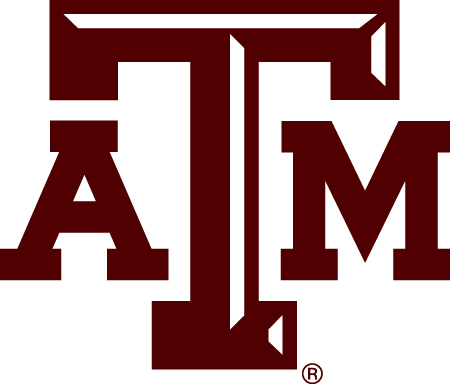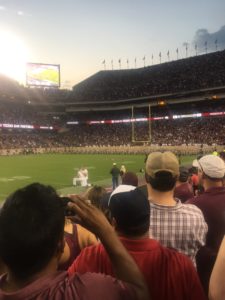 Fighting Texas Aggie Band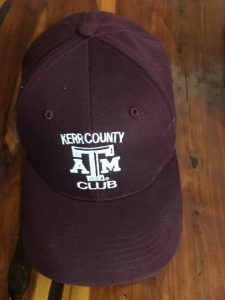 We have a few hats left in stock, more could be ordered.  Request yours.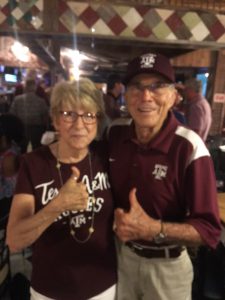 Former Yell Leader Frank Davis '55 and wife Marie
---
The 2018 Season Opener was Aug. 30th against Northwestern State.  It was held at The Boat Oyster Bar and Grill 1483 Junction HWY. Kerrville, TX 78028 Kickoff at 7:30pm.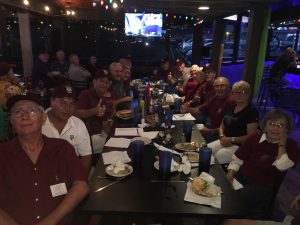 We had 32 Aggies who attended.  The largest crowd since I have been doing the football watching parties for 14 years.  The Boat provided us with exclusive viewing on all seven TV's, sound and even closed captioning.
Thanks to ALL FORMER STUDENTS who have bought a Kerr County A&M Club hat.  We have sold over 125.  They contributed to us being able to double our scholarship amount from $1,000 to $2,000 each. More are available and they make nice gifts.  While our season did not go exactly as planned, our future is optimistic.  As coach Jimbo Fisher's recruits get involved we could improve our standing.  Get your hat soon before they are gone!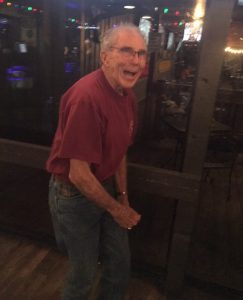 Frank Davis '55 Former Yell Leader leading Yells
The Boat review "Absolutely great food, great company! What more can you ask for? Prices were superb for the seafood selection.
---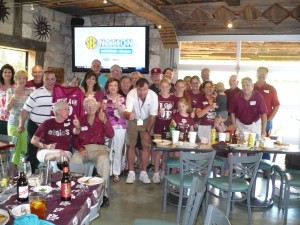 Club Chairman John Penaloza '89 and 35 fellow Ags at Café at the Ridge
The Kerr County A&M Club has held "Football Get-togethers" at local locations such as  Café at the Ridge 13439 S. Ranch Road 783 (Harper Road). The café has been very generous with their 70″ smart TV and surround sound system. they serve beer, wine and a full country style cooking menu.  They serve breakfast till 11:00am.
---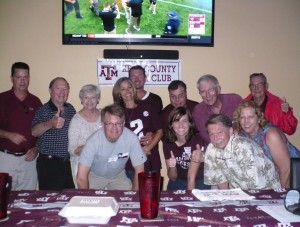 VIP Room with 12 Ags at Brewdawgs in Kerrville
Other location Brew Dawgz is a trendy Sports bar located at 2262 Bandera Highway.  It features a full Dinner menu and 21 draft beers.  There are 9 Big Screen HDTV's, a VIP Room that holds 20, available for Reservation, and also features a 50 seat patio with 2 Big Screens on separate HDTV